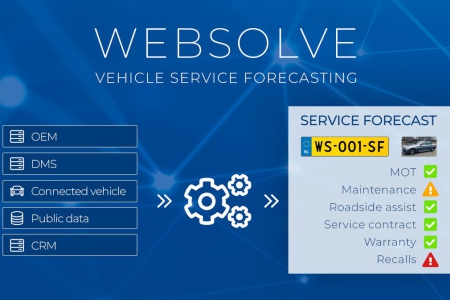 Less workshop visits may sound like a bad thing, but what if we tell you that you're about to make a better profit with less visits? Sounds good, right? Our Service Forecast can help you to achieve this After Sales Utopia.
Our Service Forecast combines different actual and historical data sources into an easy to read maintenance overview. Your back- or front office Service Advisor, but also your customers are completely updated on service needs of the car. We even show which season's tyres are on the car, and if the stored set might need some new rubber. By showing this, it's crystal clear how much time a workshop visit requires, so that you're able to finish all the work in one day.
This will save your Service Advisor precious time, your mechanic has to find and park the car only once, your carwash doesn't have to come in action multiple times and there will be just one invoice. So, same revenue, less overhead! Yo do the math.

Want to know more? Contact us, and we'll guide you through our landscape.